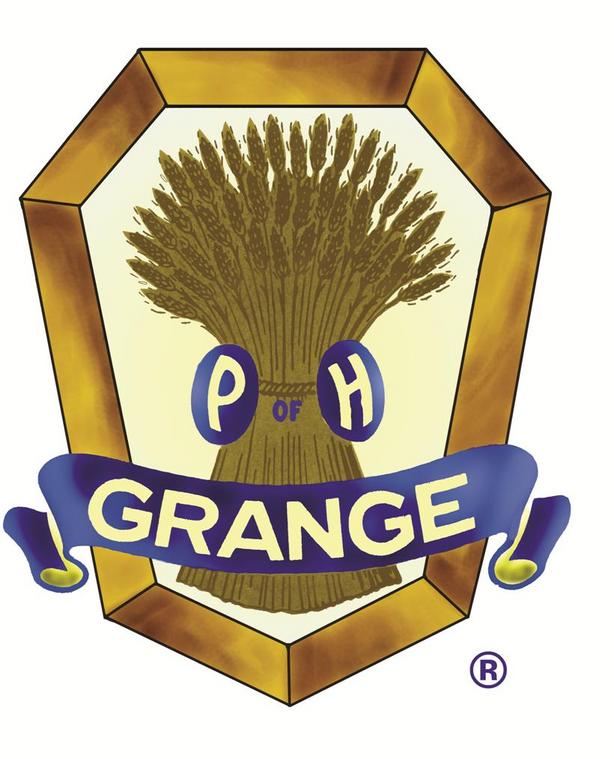 2018-2019 Michigan State Grange Officers



​​​​

Master: Christopher Johnston, Overseer: Sharon Popler, Lecturer: Jackie Bishop,
​Steward: Barbara Castle, Asst. Steward: Bob Persons,
​​Lady Asst. Steward: Sandy Persons, ​Chaplain: Jeff Swainston, Treasurer: Kevin Young,
​Secretary: Peggy Johnston, ​Gatekeeper: Walt Murphy,
​Ceres: Nancy Swainston, Pomona: Mary Beth Bower,​ Flora: Tricia Eidsmoe,
​Executive Committee: Ron Ely, Dale Moore, Doris Felton,
​Pianist: Kevin Young

CAN YOU HELP??

MICHIGAN STATE GRANGE WISH LIST
If you can help out the Michigan State Grange with some of the items listed on the list below, it would be greatly appreciated. Your help would reduce the office supply cost for this next year. Please consider giving.

Mail it to Michigan State Grange, 404 S. Oak Street, Durand, MI 48429. Thank you!

1st class stamps. (Books or rolls)

Black ink cartridges HP 61XL

Color ink cartridges HP 61

8 1/2 x 11 copy paper (reams) 20# weight

11 x 17 copy paper (reams) 20# weight (for MGN)

#10 White business envelopes

6 x 9 OR 9 x 12 Manila envelopes

Pencils. #2 lead

Bic Round Stic Grip Pens - fine tip - black ink

Sticky note pads

Paper clips - large or small

White address labels 1" x 2 5/8"
Views since 2015 State Session
Starting October 19, 2015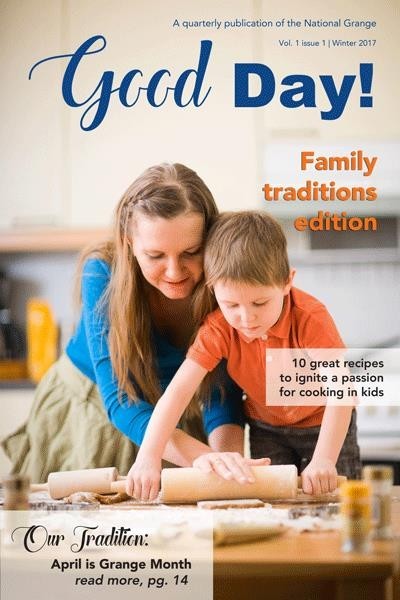 GOOD DAY!



Get the new quarterly publication from The National Grange!
The year subscription is only $16.00.

​​Get it for yourself, your Grange or as a gift for another member or even that potential member!
​​
Click this link to subscribe​​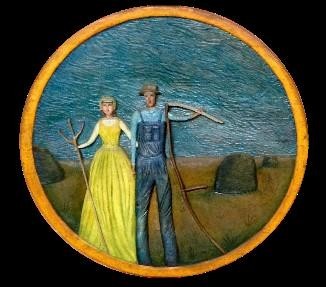 Michigan Farmer Hall
of Fame

Want to join the Michigan Farmer Hall of Fame?? Click the links below for the applications to either be inducted or join as a member.

Click here to apply to be inducted into the Michigan Farmer Hall of Fame

Click here to apply as a member of the Michigan Farmer Hall of Fame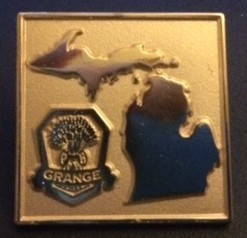 Michigan Grange Pins



Available for $5.00 each, if shipped, will cost more.

Contact the State Secretary to purchase or to sell.

Proceeds will go towards celebrating
​Michigan State Grange's 150th Anniversary​​​​​​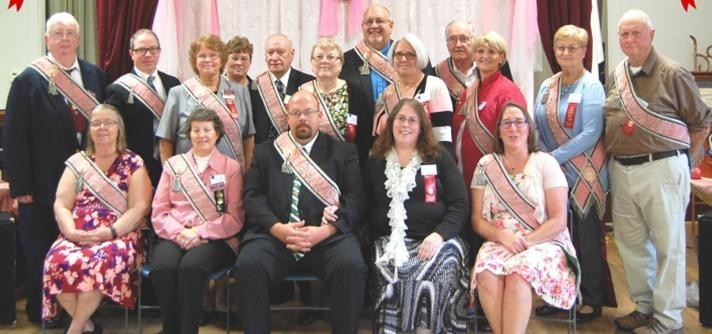 2018-2019

​Michigan State Grange Department Program Book
The National Grange adopted deafness as its health project in 1970. Throughout the years this program has evolved to include all levels of hearing loss. Local Granges in many states have supported the program by educating themselves and others about hearing loss. We have a variety of posters available to donate to schools, libraries, and other interested community groups. This is one way we as the Grange can educate the public. What a great community service project! Contact Luanna Swainston to obtain posters to distribute.


​In Michigan we have an ongoing project or program with Michigan School for the Deaf. We sponsor children at Christmas time and give them a party and gifts. This is an excellent day! If you have never come to one of these days...give it a try this next December. We also give a $500 scholarship to a graduate each year at their graduation.


Here in Michigan we still collect the Boxtops for Education and donate them to the Michigan School for the Deaf. Each year MSD gives us a wish list that we work to fulfill as much as we can. Be on the lookout for this in the Fall. Another great Community Service Project.


​

Your Grange should have received their appeal letter from Sister Luanna Swainston, Michigan State Grange Deaf Awareness Director in the last few days. Please consider a donation of any size to help with the projects throughout the year.
May is Better Hearing Month